Spring PrepareAthon: Focus on Tornado Preparedness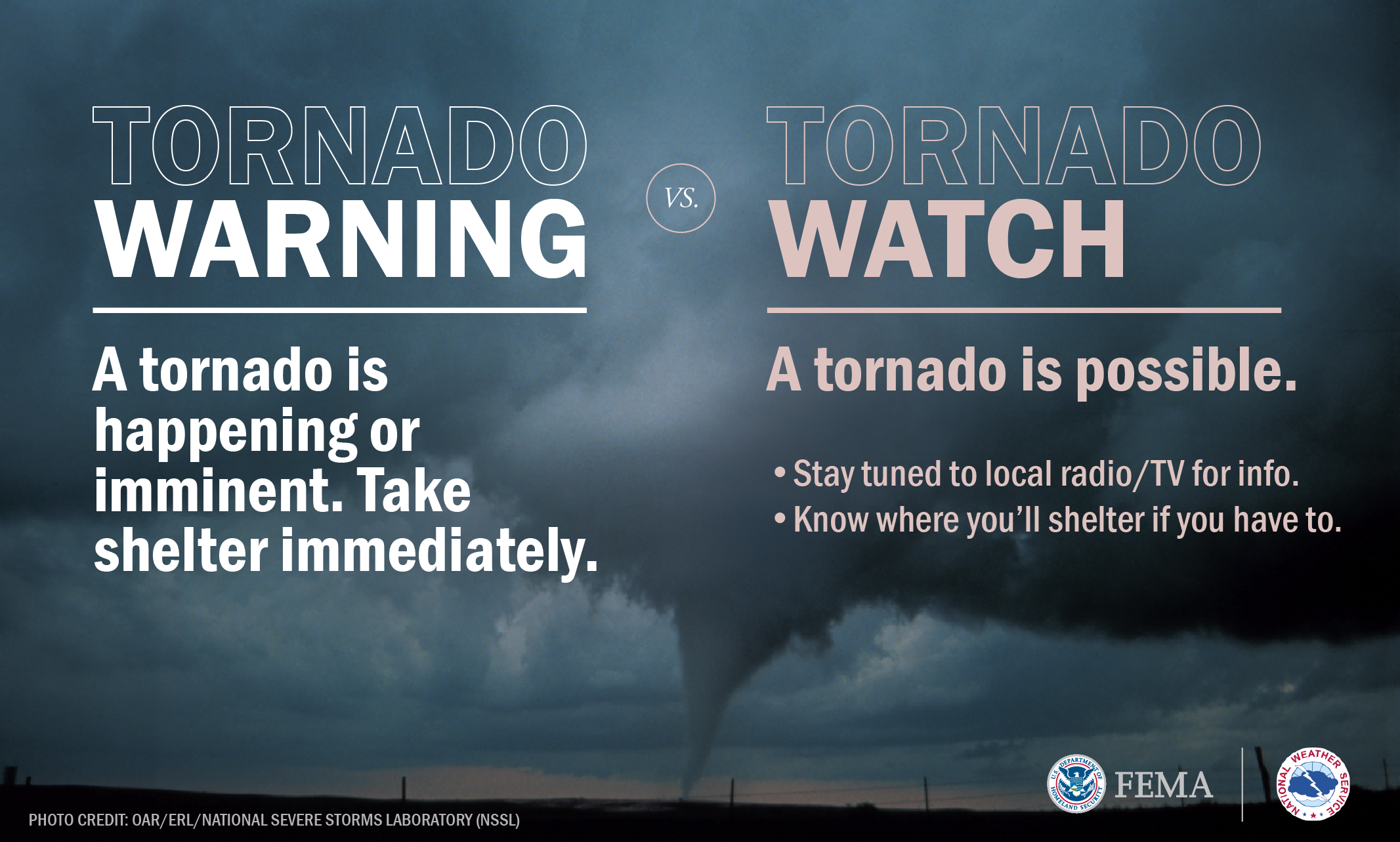 In April of 2011, North Carolina experienced its largest tornado out break ever. Spring is a time when there is a greater threat for severe weather and tornadoes, not only in our state, but across the great plans and the southeast as well. You may have only minutes to take shelter before a tornado strikes, so it is essential that you know what actions to take in order to keep you and your family safe. Watch Get Weather Ready: During a Tornado to learn what to do in the event of a tornado in your area. Once you know what to do, be certain to practice a family tornado drill.
For more information, visit the National Oceanic and Atmospheric Administration and Ready.gov.