Featured stories and content
FEATURED CONTENT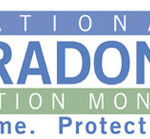 Radon is an odorless, tasteless, and colorless gas and  is the leading cause of lung cancer in nonsmokers.  While certain locations in North Carolina are prone to high levels of radon, any home in the state has the potential to have unsafe levels.  The only way to determine whether or not you have radon is through testing.  If high levels of radon are detected, there are soluutions to the problem.   The Environmental Protection Agency has choosen January as National Radon Action Month.  This month focuses on identifying your risk of radon exposure, and, if radon is discovered, what steps can be taken to fix the problem.  For more information about radon, visit the NC Radon Program or the Environmental Protection Agency.
READ THE REST »
At the moment, there are
no upcoming events listed
.