Featured stories and content
FEATURED CONTENT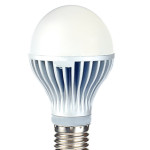 LED Bulb[/caption] Much has changed in the area of lighting, including how consumers purchase light bulbs.  The new lighting label helps consumers pick the best bulb for their needs -- not based on how much energy it uses, but the amount of light the bulb creates, how long the bulb will last, and how much it will cost to operate.
READ THE REST »
At the moment, there are
no upcoming events listed
.