Featured stories and content
FEATURED CONTENT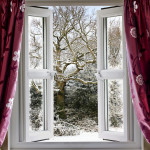 As seasons change, it's important to remember that you can reduce heating costs through proper maintenance of your heating unit and by carefully selecting and operating your heating equipment.  North Carolina Coopertive Extension's E-Conservation Program can help you keep your home warm, comfortable and energy efficient this winter.   Learn more . . .
READ THE REST »
At the moment, there are
no upcoming events listed
.